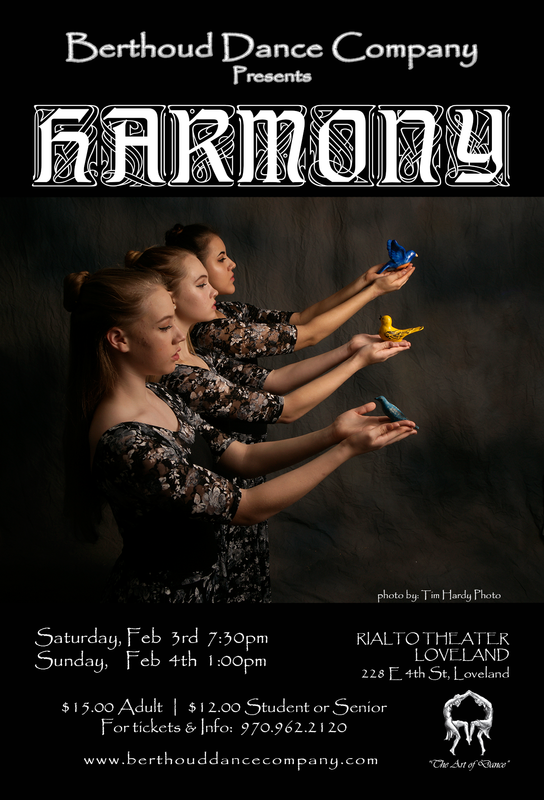 Berthoud Dance Company

performs two shows a year at the

Rialto Theatre
228 4th St. Loveland

The 2017 - 2018 show season is:
"Harmony"
Saturday February 3rd, 2018 7:30 pm
Sunday, February 4th, 2018 1:00 pm
_______________________________
Peter and the Wolf
The Wonders of the Woods
Saturday June 9th 7:30 pm
Sunday June 10th 1:00 pm
Classes are $45 per month (1 hour/week), $25 per month (30 minutes/week), or $15 per drop in.

Private lessons arranged on a case by case basis. Please talk to Mr. David for more information.