David Mineo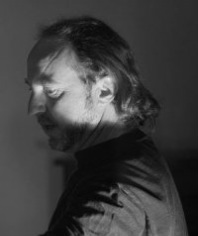 Originally from northwest Pennsylvania, is an accomplished drummer and master carpenter. He studied mime with the Catholic Biblical School and received his ballet training at Ballet Arts Theater under the direction of Paul Noel Fiorino. Dancing in over 15 Nutcrackers, Rappichinis Daughter, Meet the Wilderness, Peter and the Wolf and many more original productions. Moving to Berthoud in 2001 and opening Berthoud Dance Company in 2003, David found his niche in directing and enjoys producing creative, unique, and thought provoking works. The Art of Dance.

BDC continues to bring quality performances to Berthoud, Loveland, Longmont, Mead, Johnstown and the surrounding communities.

David would like to thank the Tom and Joyce Jones Family for their continued support!





---
Robyn Waid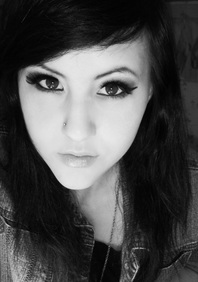 Robyn has been dancing since she was 9 years old, both hip-hop and ballet. Ballet is her passion. In 2005 she started dancing at Berthoud Dance Co. learning hip-hop from Ricki Harada. Soon trying a ballet class from Director & instructor David Mineo Robyn found it was something she truly loved.

From there she began her journey taking classes at Canyon Concert Ballet, Ballet Ariel, Ballet Nouveau Coloardo (now Colorado Conservatory of Dance), Access to Excess with instructors Gwen Bowen, Peggy Gallegher, Ixcel Whitcher, Patricia Renzettie, Gregory Gonzalas, Ilena Norton and many more brilliant teachers. Robyn has danced in many performances, as well as the leading role, Clara, in the Nutcracker with Ballet Ariel. She has recently won 2nd and 3rd places, in Loveland's Stars of tomorrow competitions. Robyn is currently the Prima Ballerina at BDC dancing many roles. She teaches beginning, advanced and pointe classes and is making her mark with her unique choreography and contemporary style.

Robyn would like to thank her Mother and Father.

---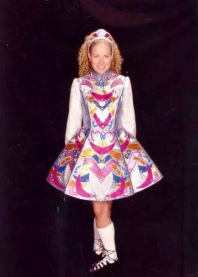 Lynn Stewart - Rince Stewart Irish Dance Colorado

Lynn Started Irish dance in CA 1992 With Claddagh school. Danced thru all the levels. Began teaching with McTeggart in Oklahoma in 2001. Qualified for Worlds in 2002. Competed at Worlds and got certified in 2003. Kept teaching for McTeggart until 2004, started own dance school in Tulsa and did that full-time until 2007. Moved to Colorado, started teaching in 2017 with Bennett School in Denver. Got her master's in education 2013. Taught dance at a school in Mexico this past school year and I work now at Centennial Peaks hospital as an account advocate. Lynn also teaches Indian dance called Bharata natyam . It is classical, from south India and is a type of religious yoga derived from the ancient book Natya Shasta. I use some of the traditional movements combined with hip-hop to create Bollywood style dance for fun. She is also an accomplished singer and fiddle player.






---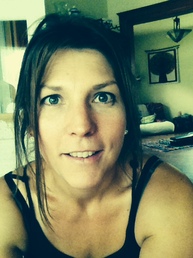 Annie Johnson

Annie has been dancing her whole life, starting with Ballet, Modern, Jazz and Tap. She went on to earn her Bachelor's degree in Theatre Arts: Dance. Annie had the unique opportunity to study African dance for several years, even traveling to Guinea West Africa for a West African dance intensive. She brings a unique combination of the different styles of dance she has studied to her choreography.


---
Molly is originally from Andover, Massachusetts. She has been dancing since the age of three, in styles including ballet, tap, jazz, lyrical, hiphop, modern, and pointe. She grew up dancing and then teaching in the New England area at various studios and summer intensives. Her first theatre and dance instructor positions in Colorado were given to her last year by the Foothills Recreation department. Molly just recently moved to Fort Collins, to finish her dance and psychology degrees at Colorado State University. Molly is hoping to eventually become a dance therapist. She is so thankful and excited to get involved with the Berthoud Dance Company!


---