David Mineo
Originally from northwest Pennsylvania, is an accomplished drummer and master carpenter. He studied mime with the Catholic Biblical School and received his training with Ballet Arts Theater under the direction of Paul Noel Fiorino. David has danced in over 15 Nutcrackers, The Three Cornered Hat, Peter and the Wolf, (Narrated by John Hickenlooper).Rappichinis Daughter, and numerous other productions. For 12 years David has partnered with Teri Westerman , Director of Spoke-N-Motion presenting wheelchair dance. Moving to Berthoud in 2001 and opening Berthoud Dance Company in 2003. David continues to bring quality performances to Berthoud, Loveland, Longmont and the surrounding communities. David would like to thank Tom and Joyce Jones for their continued support!
Robyn Waid
Robyn has been dancing since she was 9 years old, hip-hop and ballet. In 2005 she started dancing at Berthoud Dance Co., Learning hip-hop from Ricki Harada. Then she tried a ballet class from Director and teacher David Mineo and found it was something she truly loved.
From there she began her journey exploring dance taking classes with Canyon Concert Ballet, Ballet Ariel, BNC, Access to Excess with instructors such as Gwen Bowen, Peggy Gallegher, Ixcel Whitcher, Patricia Renzettie, Gregory Gonzalas, Ilena Norton and many more brilliant teachers.
Robyn is currently with Ballet Ariel and recently toured to Casper Wyoming, and continues to teach choreograph, and dance with Berthoud Dance Company.
Savanna Glanville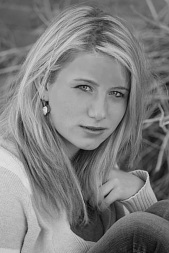 Savannah started dancing at the age of three. Savannah has joined some top Irish dance schools in her home state of Michigan. She has been teaching Irish dance since the age of thirteen.

Savannah hopes to get her teaching degree and loves passing on her passion for dance to her students. At only sixteen, she will be in her second year with Berthoud Dance Company and has a special bond with all her students."It's not all about moves; it's about telling a story without words" Her energy and enthusiasm are obvious when she steps into the studio.

Savannah would like to thank her family for their support and B.D.C. for this great opportunity.
Kevin O'Keefe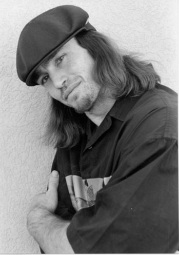 One of Colorado's original Hip Hop teachers, Kevin O'Keefe has an extensive background in all Hip Hop Styles. He received training from industry pioneers- Clyde Evans, Eric Finn, and Quickstep. He has performed with; Don Campbell Lock Jr., Electric Boogaloos, Lady Jules, the late Gary Kendall of the Jabbawockeez and is a former member of Motion Underground's Hip Hop Company EOM. He's been a guest artist at The Arena in Switzerland, The San Francisco Hip Hop Festival, The Colorado College Dance Festival, The Breaking Pointe in Montana, CU Boulder and C.S.U. Ft. Collins. Kevin is now bringing this unique flavor to many studios in Colorado and is the Founder/Director of True II Form Dance Group. Kevin has begun to spread a fire about the history of Hip Hop and a vision for where it will go.


True II Form Dance Group

True II Form Dance Group was founded in 2002, by Artistic Director Kevin O'Keefe. Since it's inception, True II Form has been moving Colorado audiences to the beat of hip hop culture. In an effort to educate the public about the unity, freedom of self-expression and foundation elements that are hip hop; True II Form performs and teaches throughout Colorado. In 2005-2007 the group produced two full-length hip hop dance productions. Having a successful run in Loveland and Denver, "The Art Gallery" used dance, visual, art, and slam poetry to demonstrate the journey hip hop has had in our society. In "Uprooted Funk" True II Form collaborated with local musicians and a beat-boxer to create a funky fusion of live music and hip hop dance, while paying homage to the influence of funk music on today's hip hop culture. "Uprooted Funk" played to packed audiences in Loveland and Boulder. True II Form provides their community with a positive inclusive view of hip hop; in doing so they are a favorite at local b-boy jams, colleges, and festivals.
Janelle Hess
I grew up in Michigan and started dancing when I was just a mere 3 years old. Around age 5 I started competing, and that was pretty much my life for the next 11 years, Regional and National competitions. I competed in tap, jazz, lyrical, and hip hop mainly, in small and/ or large groups. I also took ballet and technique classes every year, and dabbled in some swing. Also every year we would get to attend at least two dance conventions where we could learn from big name professional dancers. That was one of my favorite things to do for dance.
When I quit competing at age 17 I still danced, I would never be able to give it up completely. I joined a non-competition group at my studio,
and danced for the Lake Orion High School Dance Team. After high school I took a couple classes in college, tap, and ballet, my two favorites. Now I'm here, getting to teach something I love to do, and it is awesome! Thanks.